MEET OUR TRIBE
Heather Ritenour-Sampson, Owner, 500 E-RYT
I am Heather Ritenour-Sampson, and I am so happy to welcome you to Yoga Tribe! I have been practicing yoga for 14 years, and teaching for over 12. As a 500 E-RYT, I hold the highest level of training and expertise recognized by the Yoga Alliance, logging over 3000 hours of teaching yoga classes, workshops, teacher trainings, and retreats since 2009. I am a 500 hour certified Prana Vinyasa™ yoga teacher, and have studied with my teacher Shiva Rea (www.shivarea.com) for over 11 years, as her student, an assistant in her teacher trainings and retreats, and as an affiliate yoga teacher trainer of the Samudra Global School of Living Yoga. I continue to study with my teacher several times a year, not only to develop further skill as a teacher, but more importantly to continue my journey as a student of yoga, which I find is the most embodiment place to teach from.
My background as a massage therapist gives me a profound love and respect for the physical body, alignment, and anatomy, while my meditation practice with my teacher Tara Brach informs my capacity to hold space for others to explore the internal art of being. As a musician and writer, I infuse creativity into everything that I do, and as a coach and licensed Desire Map facilitator, I stand for supporting every one of my students/clients/athletes on their path to awakening, empowerment, transformation and liberation. And last but not least, as a mama to three gorgeous kiddos, loving up on people is SO my gig (just as much as holding them accountable is!)
What I bring as a yoga teacher, is a deep embodiment and knowledge of a specific lineage of yoga that is linked to the most ancient philosophy and traditions of yoga, in a time when there is a lot of "modern" yoga that is more "work out" than "work in." I am into less DOING and more BEING. The style of yoga I teach - Prana Vinyasa - focuses on creating energetic awareness of prana - the life force - as the navigating source for full spectrum experience, from the most subtle forms of meditation and stillness to the most dynamic, awakening, activating ways of moving and being, mirroring the wisdom of nature and the universe to live in a deep state of balance.
To say yoga is my life is an understatement, because for me, yoga is the best way for me to LIVE. What I want most, as the owner of Yoga Tribe, is to create a sacred space where we can gather in community to get to know ourselves better with curiosity and compassion, to embody empowerment and transformation with discernment, ease and joy.
I invite you to fall back in love with yourself, to reclaim your passion and purpose and create the life that you most want to live here at Yoga Tribe.
As the poet Mary Oliver asks, "tell me, what is it you plan to do with this one precious life?"
Allison Howell, 200RYT
Allison Howell took her first class almost 20 years ago, and loved how alive she felt afterwards. She appreciates how much yoga has taught her about herself, and how to navigate life; to grow space where there wasn't space before, and to learn the value of strength, focus and slowing down while movin' and groovin' and loving her body along the way. Allison has been teaching yoga for just over 2 years, and loves inspiring self-love through meaningful, unique sequences and awesome playlists.
Come to Allison's classes to move, flow, feel, and work up a little sweat. Allison's classes are warm (not hot), athletic and quick paced, with bonus head massages in svasana!
Mariana Suarez, 200 RYT
Mariana Suarez started practicing yoga in 2007 during a difficult time in her life, and it was love at first breath! Mariana loves the whole philosophy of yoga - not just the asanas (poses) but also the unique union of body, mind, and spirit that happens when you pay attention to your breath and move your body or just sit in meditation. She has been teaching for 5 years, and loves guiding her students into breath awareness to introduce them to the profound changes they can create - from their physical bodies inward.
In Mariana's classes you will experience a deep connection to your breath, while being part of a peaceful, caring community where all are welcome no matter what. Her love of dancing, and especially tango dancing, plays into the way she conducts the flow of a class, and invokes a connection to your natural rhythm.
Patricia Barrier, MD
Patricia Barrier has been practicing yoga for more than 30 years. She initially sought yoga to maintain flexibility and strength for long distance running, and later to maintain a more peaceful life. Patricia loves how yoga engages the body, mind, breath and heart in the process of daily alignment and balance to interact with the world in a more compassionate way. Patricia has been teaching yoga for 5 years, and loves getting to know her students; tailoring each practice to fit their individual needs in honor of her study in the lineage of Viniyoga.
Patricia is also a musician and dancer, and integrates mantra, mudra, and meditation into her classes in the spirit of Bhakti Yoga. She invokes joyfulness, balance and deep peace in all that she offers.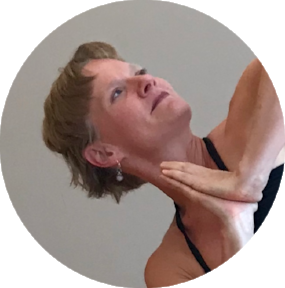 Margaret Dow, MD
Margaret Dow has been practicing yoga for 25 years. She loves the centering and balancing of yoga and meditation and its role as the grounding force for the busy-ness of life. While her vocation is being a full time obstetrician at Mayo, her avocation is learning and teaching wellness in the medical school curriculum, with a national wellness task force, and through the sacred space at Yoga Tribe. She strives to learn and teach self-care through a deep appreciation of the wonder of our bodies and how they move.
In Margaret's classes, you'll discover the capacity of your body to be a vehicle for creativity, curiosity and joy while connecting deeply to your soul.
Christa Worrell
Christa Worrell has been practicing yoga for 16 years. She was drawn to the peace and serenity of the practice, along with it being more joint friendly than the jogging and step aerobics she had been practicing. She loves how yoga increases strength, flexibility, and the sense of calm that lasts throughout the day. As a new yoga teacher, Christa enjoys "paying it forward" by helping others improve their physical and mental health through the tranquility of yoga, calming the mind for more joyful living.
In Christa's classes, you will enjoy a spacious practice with seamless flow. As a classical trained dancer and writer, Christa brings precision through a focus on alignment in the cues, poses and sequences she offers along with deep nurturance
Tracy Shoberg
Tracy Shoberg has been practicing yoga for five years. She was drawn to yoga to help alleviate the stress and anxiety of law school - and life. She loves that yoga welcomes you exactly as you are, no matter your body type or fitness level. Tracy has been teaching for a year and a half, and loves the connections that are created while teaching yoga. She hopes to create space where you can disconnect from the chaos of the world; where it is just you, your mat, and your breath; no distractions.
You'll leave Tracy's classes feeling more balanced and connected, a little lighter, and ready to take on the rest of your day with a little dose of humor and pragmatism along the way.
Courtney Knutson
Courtney Knutson started practicing yoga in 2008 during her first year of college. Initially, she was drawn to yoga as a way to find community. Over time, yoga became a deeply personal practice, helping her find self-acceptance and her "best" self, with the awareness that that can vary from day to day. Courtney began teaching yoga in the Fall 2018 at Yoga Tribe, and loves to witness the growth and transformation that comes from yoga practice; the joy of bearing witness to her students' evolution. As an Academic and Career Coach for UMR, Courtney loves to ask powerful questions to help students turn inward to find answers and awaken their potential.
In Courtney's class, you will find space where your mind can soften, your heart can open, and your dreams can be realized.